---
All Six Harry James Denton Novels Now Available In Trade Paperback Editions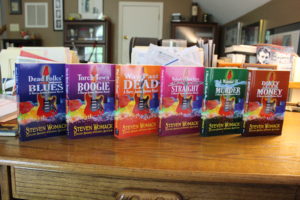 I'm thrilled to announce that all six books in the award-winning Harry James Denton series are now available in trade paperback editions. The books will be available across all platforms, including  Amazon, Barnes & Noble, and other major online retailers.
The series will also be distributed through Ingram Books, which means it can be ordered through your favorite brick-and-mortar bookseller!
Welcome to StevenWomack.com!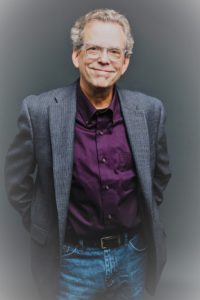 Thanks for visiting. I'm glad you're here.  Please look around and explore what's on this site.
If you go to the web pages for each of my books, you won't find a catalog description or a cut-and-paste from the Amazon.com page. I've tried to do something different here, which is tell the story behind the story…
A Different Kind of Book Page…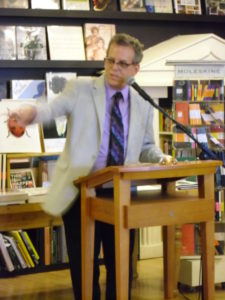 What you'll find instead are my own notes and backstory on where each book came from. Every novel is a story, but every novel has its own story as well. And that's what I'd like to do here: give you some idea of where each book came from and how it came to be…
Of course, there will still be the occasional obligatory fun self-promotion fluff piece, like pictures of me signing and speaking at Parnassus Books…
A Place To Share Resources…
I'd also like for this to be a meeting place for readers and writers alike. The publishing business right now is changing in ways that can only be described as revolutionary. I've been a published novelist now for over 25 years, and I've never seen anything like it. I read ezines, blogs, and articles every day about this business. Sometimes it seems like keeping on top of the changes in this industry is a full-time job…
A New Kind of Publishing World…
In many ways, it's a golden era for writers. Thanks to the digital publishing revolution, it's never been easier for writers to get their work in front of readers. When I first started out, writers were literally at the mercy of agents and editors, who served as gatekeepers (perhaps bouncers would be a better description). They could take years to decide if you were going to be let into the club, and their decision was final.
Those days are over.
Writers can now totally bypass the gatekeepers. What this means is that more writers than ever are publishing, and more books are being published than ever before.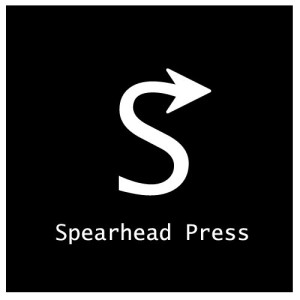 The downside, of course, is that it's harder than ever to get any attention in such a crowded field, and it's harder than ever to make a living at it…
So I want this website to be a resource for writers and readers. We're all after the same thing: the incredible experience of being a part of a good story and sharing that bond.
I'll also invite you to take a look at my Facebook page. I find a lot of really interesting stuff that I like to share:

And for an even bigger thrill: