Welcome to StevenWomack.com!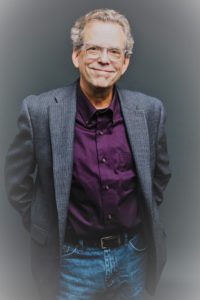 Thanks for visiting my website. If you're not familiar with my work, this is a good place to start.
If you go to the web pages for each of my books, you won't find a catalog description or a cut-and-paste from the Amazon.com page. I've tried to do something different here, which is tell the story behind the story…
Backstory Galore…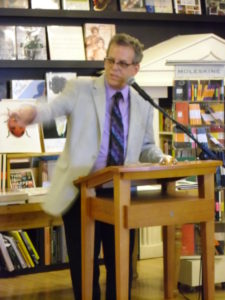 What you'll find instead are my own notes and backstory on where each book came from. Every novel is a story, but every novel has its own story as well. And that's what I'd like to do here: give you some idea of where each book came from and how it came to be…
Of course, there will still be the occasional obligatory fun self-promotion fluff piece, like pictures of me signing and speaking at Parnassus Books…
And Some BIG News On
The Harry James Denton Front!
I've created a couple of series characters as well as a couple of standalone thrillers, but most readers are probably most familiar with the Harry James Denton series of mysteries.
The first Harry James Denton novel was Dead Folks' Blues, which was published in 1994. It won the Edgar Allan Poe Award from the Mystery Writers of America that year as Best Paperback Original.
After that, the next five Harry James Denton novels either won or were nominated for a major mystery award, including Murder Manual, which won the Private Eye Writers Of America's Shamus Award in 1998.
Then, in 2001, the series came to a halt with Dirty Money. It wasn't that I wanted to end the series. What I wanted to do was move it to another publisher, but at the time, we were unable to do that.
Then, life got in the way. I took a full-time teaching job and became a parent for the first time.
Fast forward almost twenty years. My daughters are nearly grown and the college where I'd been teaching for decades closed.
So I made the decision to go back to full-time writing and the first thing I wanted to do was bring Harry back! I've been working away on that book and I'm delighted to say I've completed the first draft. We're in the editing/revisions/cleanup phase now, but sometime in the near future, look for:
Fade Up From Black:
The Return of Harry James Denton
I'll be posting frequent updates on Twitter and Facebook!
Take a look at my Facebook page. I find a lot of really interesting stuff that I like to share:

And for an even bigger thrill: