Harry's Back!
The Edgar and Shamus Award-Winning Music City Murders Series Returns
After nearly two decades, the MUSIC CITY MURDERS series featuring Nashville PI Harry James Denton is returning to the mystery scene with the publication of FADE UP FROM BLACK: The Return of Harry James Denton.
This seventh installment of the Harry James Denton series brings Harry forward fifteen years, to a time when he's left the private investigation field. His life has changed completely. He's about to become a single parent to his teenaged daughter.
His whole life as a private detective is behind him… That is, until Leo Walsh walks into his office and asks him to solve a murder.
"Whose murder?" Harry asks.
"Mine," Walsh answers.
And we're off and running…
"Womack is right up there with Parker, Jance, and Grafton. He writes a fast-moving, humorous, well-plotted detective story. No psychology like Rendell, no agenda like Cornwell. His Nashville hero, Harry Denton, is colorful and likeable, and although he has little money and lives on the edge, he has the charisma of Parker's Spenser and Jance's Beaumont. I highly recommend all of the Denton series. I've read every one, and haven't been disappointed yet." —Joan Benny, Amazon Reviewer
FADE UP FROM BLACK is up for pre-order in an eBook version on Amazon.com. The book officially launches February 2nd. The print versions will be available by then as well!
Welcome to StevenWomack.com!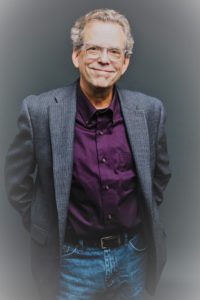 Thanks for visiting my website. If you're not familiar with my work, this is a good place to start.
If you go to the web pages for each of my books, you won't find a catalog description or a cut-and-paste from the Amazon.com page. I've tried to do something different here, which is tell the story behind the story…
Backstory Galore…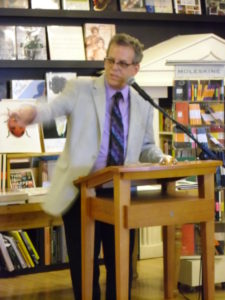 What you'll find instead are my own notes and backstory on where each book came from. Every novel is a story, but every novel has its own story as well. And that's what I'd like to do here: give you some idea of where each book came from and how it came to be…
Of course, there will still be the occasional obligatory fun self-promotion fluff piece, like pictures of me signing and speaking at Parnassus Books…
Take a look at my Facebook page. I find a lot of really interesting stuff that I like to share:

And for an even bigger thrill: