A Confederacy of Crime
Edited by Sarah Shankman
New American Library
2001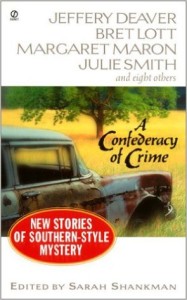 A Confederacy of Crime was a collection of twelve short stories by Southern mystery writers. Back in the day when I was writing full-time, I made lots of friends on the circuit, including the wonderful and delightful Sarah Shankman. Sometime around 1999, Sarah came up with this idea of creating an anthology of short stories written by her buds, and I was incredibly flattered and honored to be invited to contribute something.
I was in good company, too. High cotton, as we say down South. In addition to Sarah, writers like Joan Hess, Jeff Deaver, Thomas Cook, Margaret Maron, and Julie Smith–all of whom I'm met somewhere on the circuit–were going to contribute.
The short story, however, is not really the medium that I work in most easily. In fact, I've only published three short stories in my life and this was one of them. It took me awhile to come up with something and the short story I contributed had one of the oddest titles I'd ever come up with:
www.deadbitch.com
Okay, questions of propriety aside, this was an absolute hoot to write. www.deadbitch.com is the story of Billy Ray and Jolene, who live in a trailer in Antioch, Tennessee. Billy Ray's just spent their entire life savings–$2500.00–to buy a run-down gas station.
Jolene's furious because she wanted to use that money to buy a computer. She saw in infomercial on TV about how you could make a hundred-thousand dollars on the Internet.
To shut her up, Billy Ray gets a computer through a buddy who's gotten a great (read  five-finger) discount on it. Jolene starts surfing the Internet and soon she doesn't have time for Billy Ray anymore.
Billy Ray's feeling neglected and frustrated now, but when one of his drinking buddies suggests maybe Jolene's in a chat room somewhere hooking up with some hot guy, Billy Ray decides enough is enough.
He goes home to confront Jolene, but when he gets there, he discovers that Jolene's been web-surfing for something entirely different and unexpected.
You'll have to read the story to find out what that is…
And here's the fun part. Years later, I adapted the short story into a script, which I retitled Rednecks On The Internet.  A senior film student at Watkins took the project on as his thesis film project. I got to Executive Produce it (which means I threw some money into the project) and as a real treat, I did a cameo.
I played One-Eyed Johnny, the ex-con, born-again bar owner who first warns Billy Ray about the dangers of turning a woman loose on the Internet.
Unfortunately, the student who took the project on shot it, did a rough cut to pass the class, then graduated and disappeared. I have no idea what happened to him. The film was never finished and went exactly nowhere…
It was a hell of a ride, though.
You can still find A Confederacy of Crime on Amazon.com. There's some great work in it: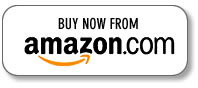 Or go back to the Home Page!