Canine Crimes
Edited by Jeffrey Marks
Ballantine Books
1998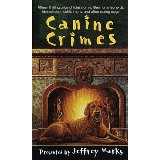 Canine Crimes was a collection of fifteen short stories by a variety of mystery writers all featuring dogs. It was an interesting project–one unlike anything I've ever worked on before. Jeff Marks pulled it together and sold the project to Ballantine Books during the time when I was still actively writing and marketing the Harry James Denton mysteries. So it felt like a real family affair, with writers like Deborah Adams, Dean James, Brendan DuBois, and the most famous writer I ever shared an editor with: Anne Perry.
My contribution was a fun and, frankly, pretty lightweight short story called Like Alpo For Chocolate: A Short Story in Fragrances. It has the distinction of being the only thing I've ever written from a dog's point-of-view…
The dog also solves the murder.
It was an interesting little project. Not anything that was ever going to win a prize for anyone, but nevertheless an enjoyable adventure.
And it's still available on Amazon.com. If you're a dog lover, check it out: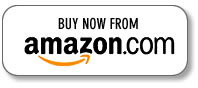 Or go back to the Home Page!