Chain Of Fools/Nobody's Chain Lays Straight
Copyright ©1996 Steven Womack
Ballantine Books
Spearhead Press Edition
Copyright ©2018 Steven Womack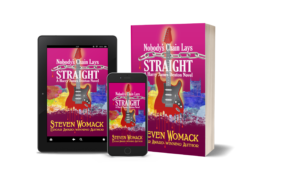 The original title of Chain Of Fools was Nobody's Chain Lays Straight. My editor at Ballantine didn't like that title, though, so he pushed to give the book a new moniker. I was never completely happy with that and when I got the chance to republish the book under the Spearhead Press imprint, I decided to revert back to the original title.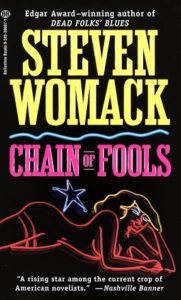 Nobody's Chain Lays Straight/Chain Of Fools was the fourth installment of my series set in Nashville featuring former investigative reporter-turned private eye Harry James Denton. The book was a real departure from the tone and subject matter of the first three books, which were distinctly "softer-boiled," smartassed and pretty funny in places.
The book is, to put it as bluntly and as plainly as possible, dark. In fact, Joe Blades, my editor at Ballantine, asked me after I turned in the manuscript: "Is this a direction you're going to take the series for good?"
"Womack's books feature strong, believable characters, fast-paced multifaceted plots, a well-defined Nashville setting, and humorous insights galore. Chain of Fools is the latest and best in the Harry James Denton saga, a great series by an extraordinarily talented writer."
–The Armchair Detective
No, I reassured him, I'll take Harry back to being funny and irreverent in the next book. But for now, this was where he was…
How did this change in direction come about?
There were a couple of reasons. For one thing, in the mid-90s, Nashville itself was in a very different place than it is now. Contemporary Nashville is now a place that's growing like crazy. New construction is everywhere (you literally can't drive ten minutes in one direction without running into a traffic tie-up because of construction), the traffic itself is worse than ever, and Nashville is rapidly becoming as expensive and unliveable as Atlanta.
Twenty years ago, though, there were still lots of traces of the "old Nashville" still around. And many of these places were downright run down, or as I used to joke: 'et up with character…
Nashville also seemed to be filled with what were euphemistically referred to as "gentlemen's clubs…" High-end strip joints, I think they meant.
In fact, Chain Of Fools was basically inspired by a billboard. When I moved back to Nashville from New York City, I went to work for Thomas Nelson Publishers, which at the time was the world's largest for-profit Bible publisher. One day, while driving to work, I passed a huge billboard at the 2nd Avenue exit off I-40 which read:
World's Largest Adult Bookstore–Exit Here!
"Hmm," I thought to myself. "The world's largest Bible publisher and the world's largest adult bookstore are just a few miles down the road from each other as the crow flies… There's a story there."
And that's where the book came from. I'd been reading a lot of Raymond Chandler at the time and had just finished rereading The Big Sleep. I think a whole lot of that crept into Chain Of Fools. All writers are influenced by the writers who came before them and I saw COF as a kind of riff on, or homage to, TBS.
I was in a dark place personally as well. My first marriage was–despite a number of efforts to save it that were in retrospect, heroic–coming to an end. I was at an age and a place where I was just really beginning to see that no matter how bad you want things to work out, sometimes they just don't…
And you have to figure out how to live with that and move on.
Which is what happens to Harry; after trying everything possible to save a young woman who has been lured into the dark nether world of Nashville's underground "adult entertainment" scene, in the end he fails. In doing so, Harry–for the first time in his life–kills someone.
In the midst of all this death and darkness, though, there is for Harry a hope of new life and a new beginning (as we hope there is for all of us…).
At the end of Chain Of Fools, Harry's in a deep, almost crippling depression. Then something happens to him that changes everything, that gives him a whole new perspective on his life, and leads to the next two books in the series…
Chain Of Fools is a book that I've always been especially proud of. Like all five of the other Harry James Denton novels, it won or was nominated for a major mystery award; in this case, The Shamus and The Anthony.
Even with the dark aspects of this book, though, I still found time to amuse myself with lead sentences. In Chain Of Fools, Harry opens with:
Don't get me wrong; I like sex.
The Spearhead Press Ebook edition Nobody's Chain Lays Straight has just been republished by Spearhead Press on all major outlets, including Amazon, B&N, Kobo, Apple and a slew of others. Here's the series page on Amazon: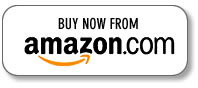 Or go back to the Home Page!