Smash Cut: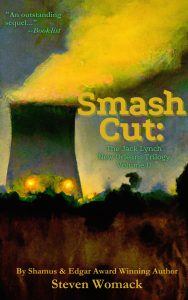 Original publication Copyright ©1991
St. Martin's Press
Spearhead Press Edition Copyright ©2023
Smash Cut: was the sequel to Murphy's Fault and, like most of my books, it had a funny, quirky and somewhat difficult birth.
Murphy's Fault was originally sold to Bantam Books. I have a Xerox copy of my very first advance check, dated 12/22/1987, framed above my desk to this day. It was a great thrill to finally sell a book after so many years of collecting rejection slips.
Unfortunately (as I was later to learn is fairly common), the editor who acquired the book for Bantam somehow–and to this day I don't know the full story–lost her job. When she left Bantam, I was turned over to her boss, who was and still is a very well-known editor in the mystery community.
Equally unfortunately, the new editor didn't like the book very much and unilaterally cancelled the contract.
I was devastated.
The story took a better turn, though, when my agent resold Murphys' Fault to Ruth Cavin at St. Martin's Press. Ruth was a legendary editor in the mystery field and I was much better off with her. She actually liked the book and seemed to like me. Over the next few years, I regularly saw Ruth when I went to New York or showed up at writers conferences like Bouchercon.
I was, however, a still-untested author in the marketplace. As soon as I turned in the last revisions to Murphy's Fault, I started pestering the hell out of Ruth to take on a sequel. She held off, telling me we were going to have to wait and see how this first novel did…
The first Jack Lynch novel came out in early 1990, got pretty good reviews, but like most first novels, didn't set the world on fire in the sales department. At the end of the year, though, the New York Times named Murphy's Fault to its year-end list of Notable Books. It was the only first mystery on the list that year…
At this point, Ruth decided to take a chance on a second Jack Lynch novel. The result was Smash Cut:.
In this sequel, Jack Lynch–who's lost his job at the bank–is kind of a hot mess. He's depressed, at loose ends, and failing at his attempt to start a public relations firm.
At the time I wrote this book, I was very heavily involved in the Nashville independent film community. I'd taken a series of screenwriting courses with a wonderful teacher, Rick Reichman, and I'd joined a vibrant and thriving group of aspiring screenwriters who became the nucleus of the Tennessee Screenwriting Association, which has now been in business thirty years.
Anyway, I heard this story about a film studio in South Carolina that was going to turn a decommissioned nuclear power plant cooling tower into the world's largest underwater soundstage. I wound up riffing on that for the story in Smash Cut:.
So Jack Lynch is hired by a rich, eccentric independent film producer who wants to buy an abandoned nuclear cooling tower just upriver from New Orleans. As in all things Louisiana, however, politics interferes and Jack gets pulled into a snake's nest of corruption, intrigue, and murder…
The book's long out-of-print and I've got the rights back. Like the other Jack Lynch novels, I'll be bringing it back under the Spearhead Press imprint as soon as I'm able.
Until then, though, the book's still listed on Amazon.com from several used book dealers. Just make sure you don't get the Sandra Brown novel of the same name 😉
You can take a look here: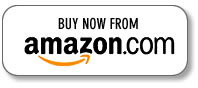 Or go back to the Home Page!