Way Past Dead
Copyright ©1995 Steven Womack
Ballantine Books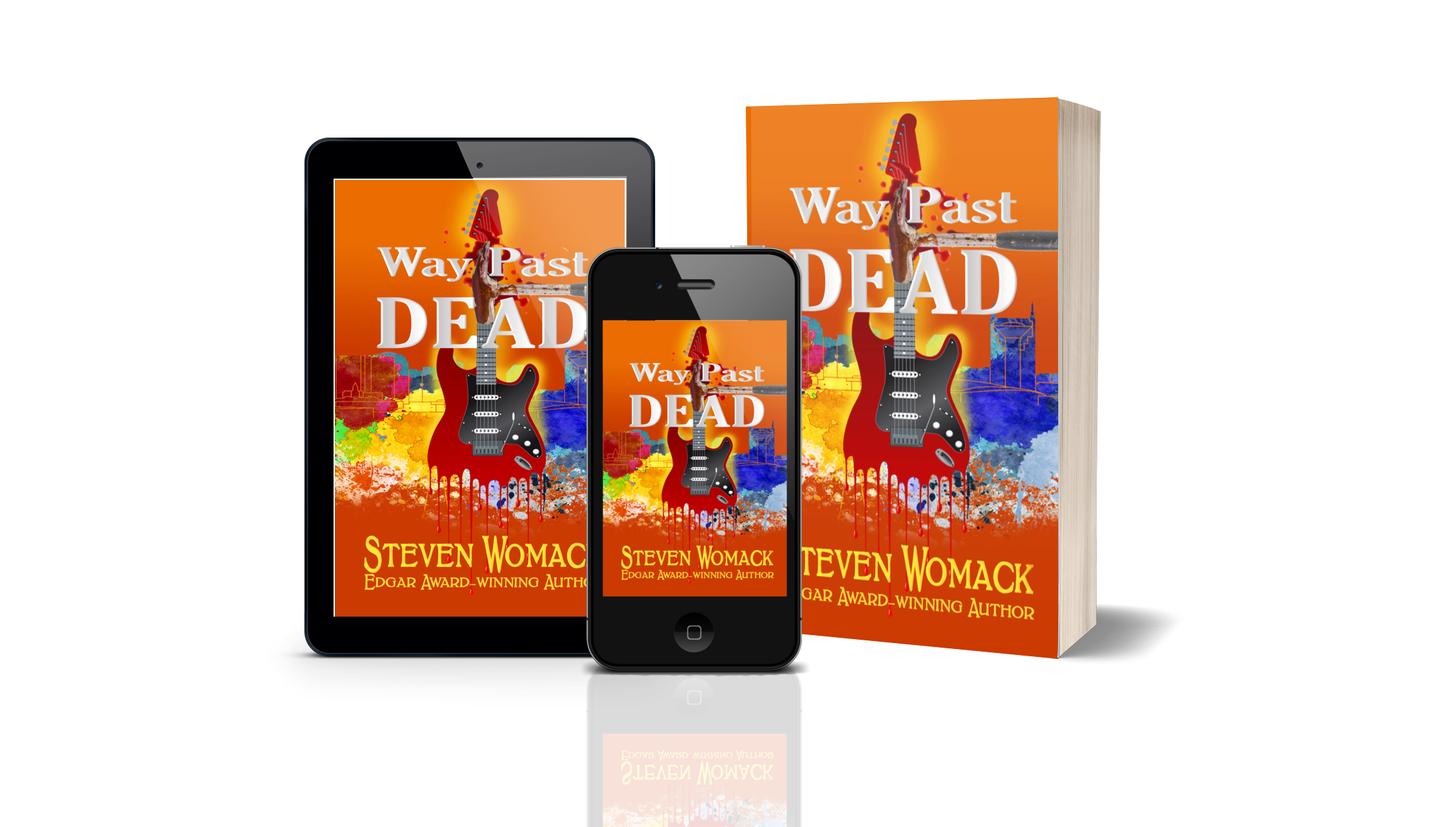 Way Past Dead was the third and, at 342 pages, the longest of the Harry James Denton novels. I'm not exactly sure how the book got so hefty, but I do remember that after two other Harry James Denton novels set in Nashville, it was time to actually set a book in the Music Business, something I was reluctant to do because, well…
<drumbeat>… I have to confess, I'm not exactly a huge country music fan.
Okay, pure blasphemy from a Nashville-born-and-bred boy, but there it is. Plus, the Harry James Denton books were starting to build a real audience, at least regionally, and people were starting to ask when I was going to set a book in that arena.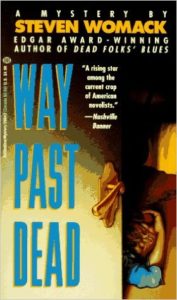 "As an exotic setting for a regional mystery series, Nashville's got it all… For the local color alone, Steven Womack's Way Past Dead is a real hoot."
—The New York Times
But the book's not so–I use the word again–hefty because it's set in the music industry. It got so big because there are actually three separate plot lines in the book, and I don't think I exactly intended to have that happen. As so often happens in the book-writing game, the story just got away with me.
The murder mystery in Way Past Dead revolves around two struggling singer/songwriters who rent a crappy, run-down office in the same crappy, run-down building where Harry rents his crappy, run-down office: Slim and Ray. Slim's ex-wife, Rebecca Gibson, is a rising star who's left her loser husband behind. When she's murdered, Slim becomes the prime suspect.
That's the murder mystery spine of the story, but the real fun I had was writing the story that centered on Dr. Marsha Helms, the coroner in Nashville and Harry's significant other. I created a religious cult called the Pentecostal Evangelical Enochians, a group loosely based on some cult stories I'd heard in Nashville. The wife of the founder of the cult had died under mysterious circumstances and when the police sent her to Dr. Marsha for an autopsy, the group tried to retrieve the body.
Now they're holding Dr. Marsha and her staff hostage in the morgue.
Harry, meanwhile, is so hard up for money that he's taken on an insurance fraud investigation that goes completely off the rails and buys him far more trouble than he ever thought possible…
So I got to write the funniest lead sentence I'd ever written at that point:
The night the fundamentalist redneck zealots assaulted the morgue, I was hauling butt down I-65 after spending three days lying in the grass videotaping a disabled, wheelchair-found bricklayer shooting hoops on his brother-in-law's patio.
It gets crazier from there…
I'm thrilled that Way Past Dead has been reissued under the Spearhead Press imprint and is available once again in an EBook edition. I hope Harry finds a whole new audience. And while we're working on republishing the first six Harry James Denton novels, I'm planning Harry's next adventure!
The Harry James Denton novels are available from all major Ebook distributors, and the series has its own page on Amazon. Here's it is: