The pub date for Resurrection Bay is just a few days away! My author's copies arrived today and my wife, Shalynn, snapped a pic!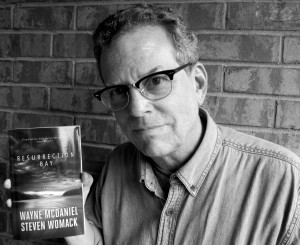 And even though pub date's not quite here yet, Resurrection Bay has gone live on Amazon.com:
http://www.amazon.com/Resurrection-Bay-Wayne-McDaniel/dp/0738740659/ref=sr_1_1?ie=UTF8&qid=1402010674&sr=8-1&keywords=Resurrection+Bay
and on Barnes & Noble:
http://www.barnesandnoble.com/w/resurrection-bay-wayne-mcdaniel/1117011378?ean=9780738740652
Thanks for taking a look!